Hope & Healing Divorce Recovery Support Group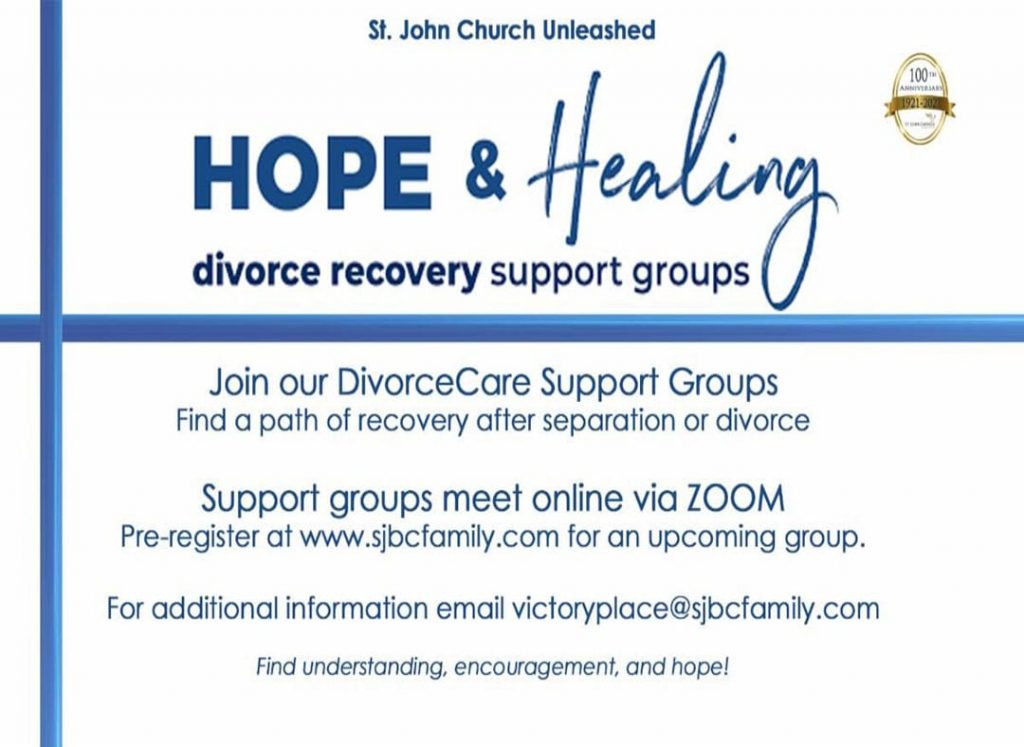 Don't try to go through separation or divorce alone. Connect with one of the St. John Church DivorceCare groups online. You'll find caring people who understand the issues you face and practical counsel for decision-making and managing stress.
When everything feels chaotic, DivorceCare's structured approach provides stability. It helps you organize your thinking and manage your emotions. Each group is built around three main parts that work together to provide the most effective healing experience: video, group discussion, and a participant book for practical application. Plus you'll hear from people who've experienced a marriage breakup and who share what's helped them. Their insights will help you make wise decisions as you move forward.
All classes meet online via Zoom and cost $15, which includes the class workbook. Registration is required.