Pastor Denny D. Davis
A great pastor must possess both vision and a heart for God and His people. The St. John Church has found both and more in Pastor Denny D. Davis, Sr. He is a pastor with conviction, integrity, and a big heart, who has been shepherding the St. John Church for 27 years.
Pastor Davis was born to Almeda and Andrew Davis and was reared as an only child in the city of Champaign, Illinois. At 12 years old, Pastor Davis gave his life to Christ, by the tender age of 14, he knew he was called to the ministry and began handwriting sermons in his bedroom. It was at his home church, The Mount Olive Baptist Church pastored by Rev. Lundy Savage, that Pastor Davis announced his call to preach in 1976. Rev. Savage continued to encourage and nurture Pastor Davis' gift and allowed him to preach his first sermon February 17, 1977.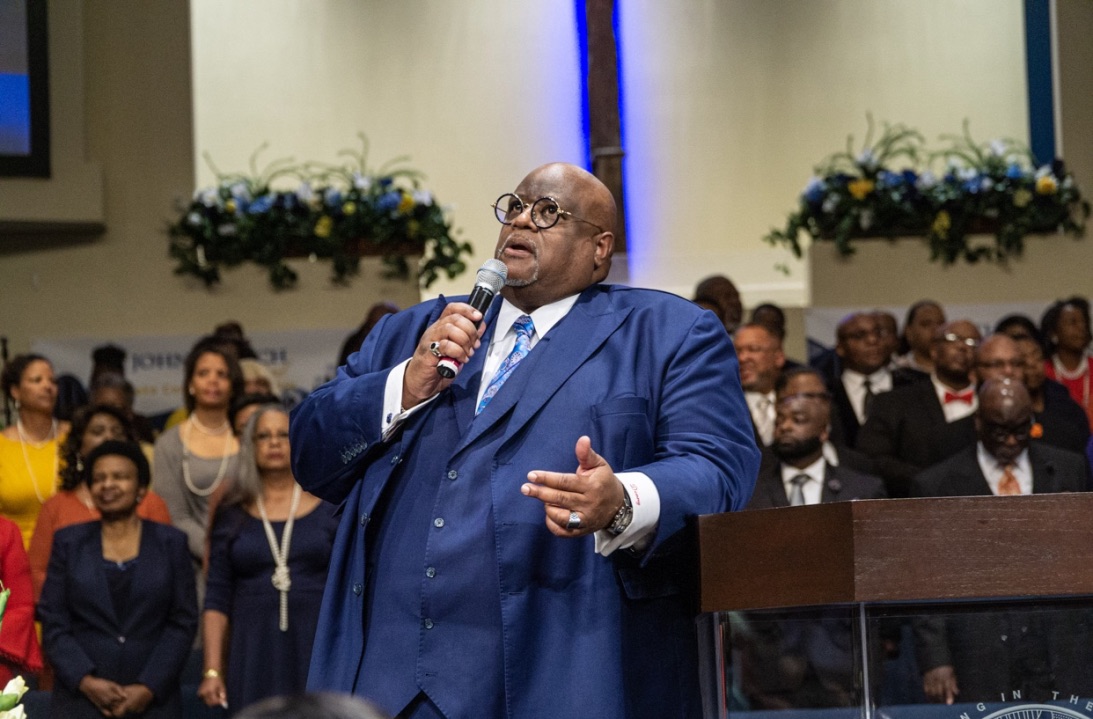 Since assuming the pastorate position, St. John has grown exponentially both spiritually and physically. The Lord has blessed and added more than 12,000 new members, and more than 80 ministries within the church.
Pastor Davis has served as First Vice President of the Fellowship District Congress of Christian Workers and currently serves as the Corresponding Secretary of the state Congress of Christian Workers, Missionary Baptist General Convention of Texas. Pastor Davis has also served as the Second Vice Moderator of the Fellowship District, and on the Advisory Committee of the National Baptist Publishing Board. He previously served as the Director General of the Fellowship District Association and Vice President-at-Large of the National Missionary Baptist Convention of America. Currently, Pastor Davis serves as the Vice President of State Presidents and Moderators. Lastly, Pastor Davis is a member of the Bishop 5 Plus 1 Revival Team.
Pastor Davis is the proud father of three children: Kandis Levette, Denny Dwight II, and Destiny DeYonne.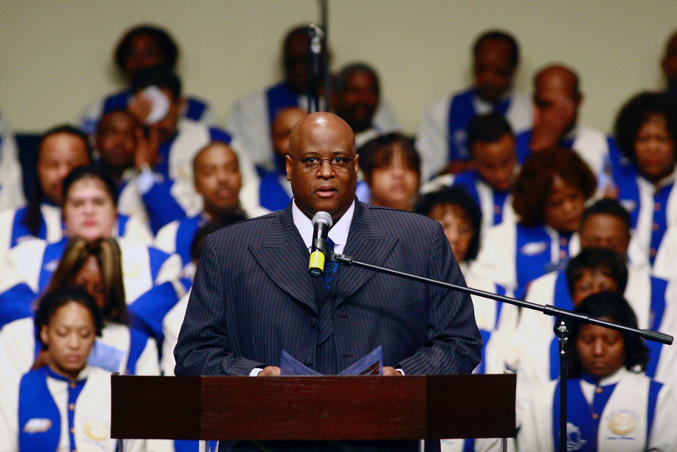 Pastor Davis knew he needed to cultivate his gift further through formal education and pursued a bachelor's degree in Religion with a minor in Business Administration from Bishop College. During his college years, Pastor Davis was the President of the Minister's Lyceum and was heavily involved with many churches in the Dallas community. Pastor Davis continued his educational pursuit and received his master's in Theology from Brite School of Divinity at Texas Christian University. Pastor Davis has also been the recipient of four honorary Doctorate Degrees and also done advanced Theological study at Baylor and Oxford Universities.
His gift and calling were continually nurtured and developed under the watch of many Dallas' veteran pastors and preachers, including the late Rev. S.M. Wright of The People's Baptist Church. It was with the support of these pastors, that Pastor Davis learned what it truly meant to shepherd and lead people.
In August 1984, Pastor Davis accepted his first pastoral position at the Mount Rose Baptist Church in Dallas. In 1991, Pastor Davis was called to pastor the St. John Church in Grand Prairie, Texas. Under Pastor Davis' guidance, St. John Church has become one church in multiple locations offering one Saturday worship service, four Sunday worship services and three mid-week Bible studies each week.