Are you ready to make your personal decision to follow Christ a public declaration?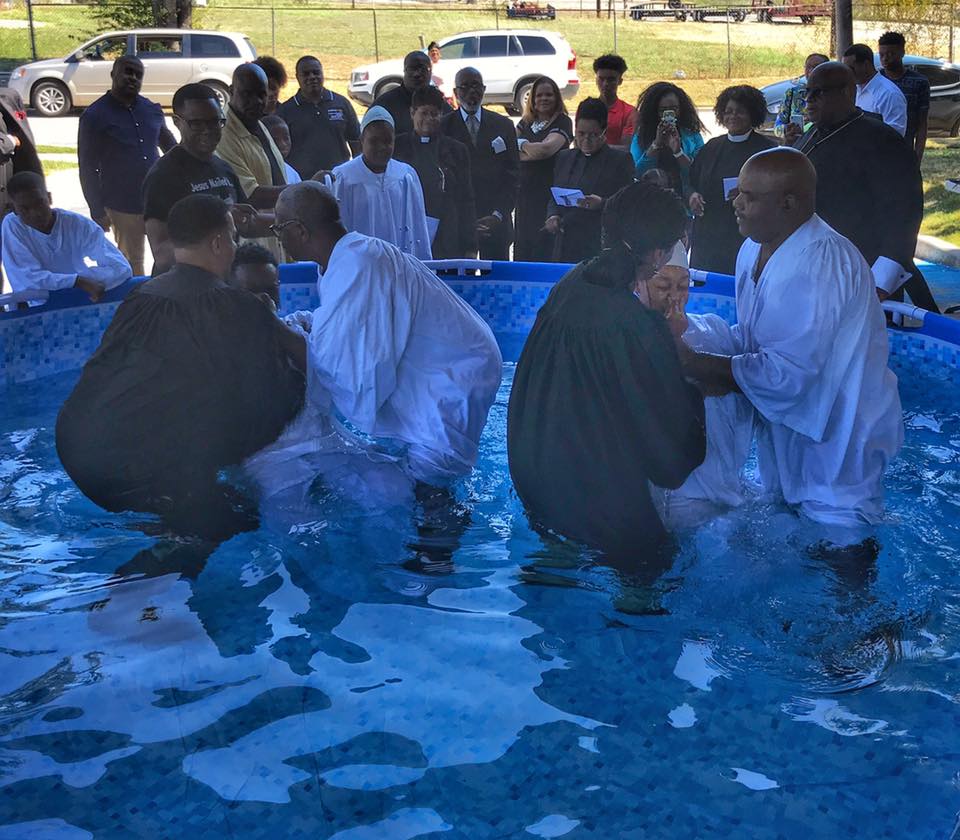 Why Be Baptized?
We are baptized because Christ commanded it. Consider these words of Jesus found in Matthew 28:19-20: "Therefore go and make disciples of all nations, baptizing them in the name of the Father and of the Son and of the Holy Spirit, and teaching them to obey everything I have commanded you. And surely, I will be with you always, to the very end of the age."
Matthew records these words as the final explicit instructions of Jesus before He ascended to heaven. This passage is called the Great Commission because it's the foundation for our local and global missions' presence. Therefore, if:
Going is a part of the Great Commission
Making disciples is a part of the Great Commission; and
Teaching is a part of the Great Commission, then
Baptizing is also a part of the Great Commission!
Did you notice the logical progression? We are to go and spread the gospel. In our witnessing, we will make disciples. We are to baptize those disciples and then teach them to obey the words of Jesus. Baptism is part of Jesus' command to the church.
Let's be clear, baptism does not save us.  Our personal decision to trust Christ happens before baptism. Baptism makes our decision public and is our response to the clear command of Jesus Christ!
We recommend that those desiring to be baptized walk towards the altar during the invitation period, which usually occurs after the sermon, as a public sign of his/her faith in Jesus Christ. Once this step is taken, our decision counselors will collect information from you and additional details will be provided. A letter will be sent in the mail with additional information. You can also fill out the form below and a member of our staff will connect with you.