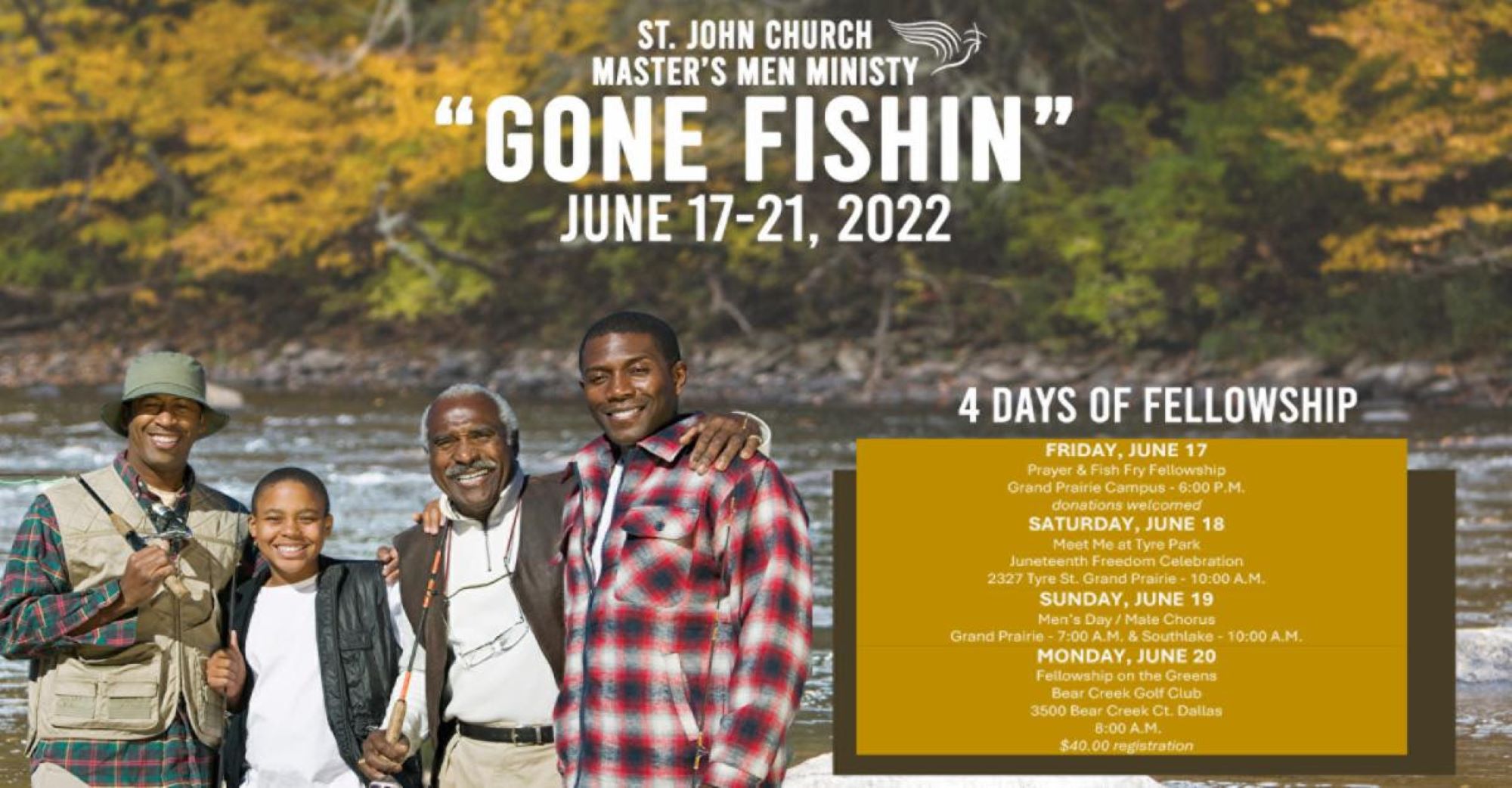 Calling ALL Men!
You're invited to join the Master's Men Ministry for a weekend of brotherhood and fellowship beginning Friday, June 17th to Monday, June 20th.
On Friday, June 17th, the Master's Men's Ministry will kick of the "Gone Fishin" Fellowship Weekend with prayer and fish fry at the Grand Prairie campus beginning at 6:00pm. Attendance is free but donations are welcomed.
The men will be attending the Juneteenth Freedom Celebration taking place at Tyre Park, located in Grand Prairie, on Saturday, June 18th at 10:00am.
On Sunday, June 19th, we're celebrating Men's Day with the Male Chorus singing at our 7:00am (Grand Prairie) and 10:00am (Southlake) services.
Lastly, the men will end the weekend with Fellowship on the Greens at the Bear Creek Golf Club on Monday, June 20th. This event will begin at 8:00am and registration is $40.
Don't miss out on this exciting weekend!