Black Panther: Wakanda Forever SJC Movie Screening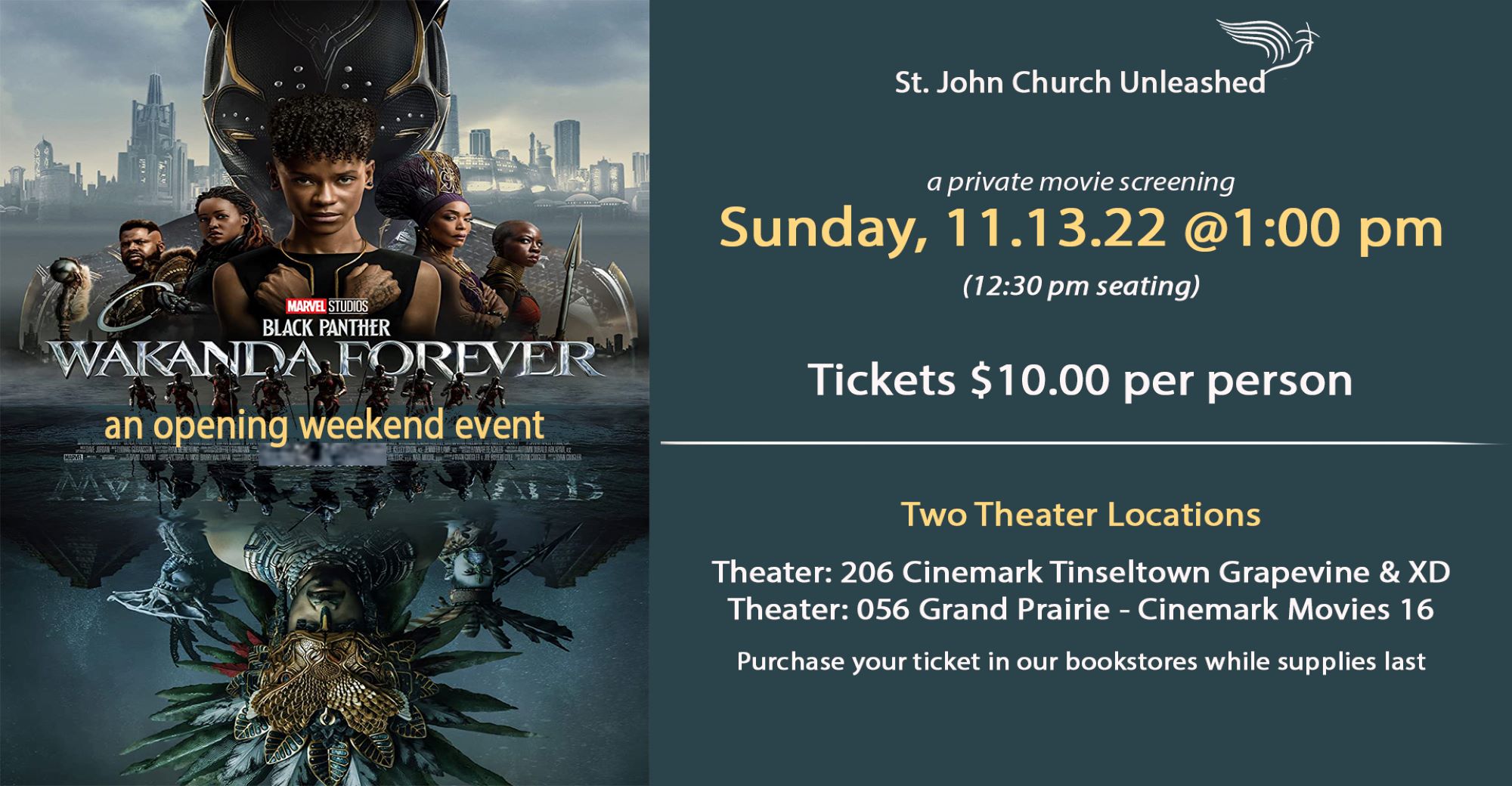 St. John family, let's go the the movies!
That's right, our private movie screening of "Wakanda Forever" is on Sunday, November 13th at 1:00 pm sharp – there are no previews of coming attractions, so don't be late. Seating begins at 12:30pm.
Tickets sales begin this weekend but are in limited supply.  The SJC private screenings are at the Cinemark in Grand Prairie and Cinemark in Grapevine.
Purchase and pickup your movie ticket in the campus bookstore each Sunday, while supplies last!
Remember, don't delay as tickets are limited.