NRH20 Water Park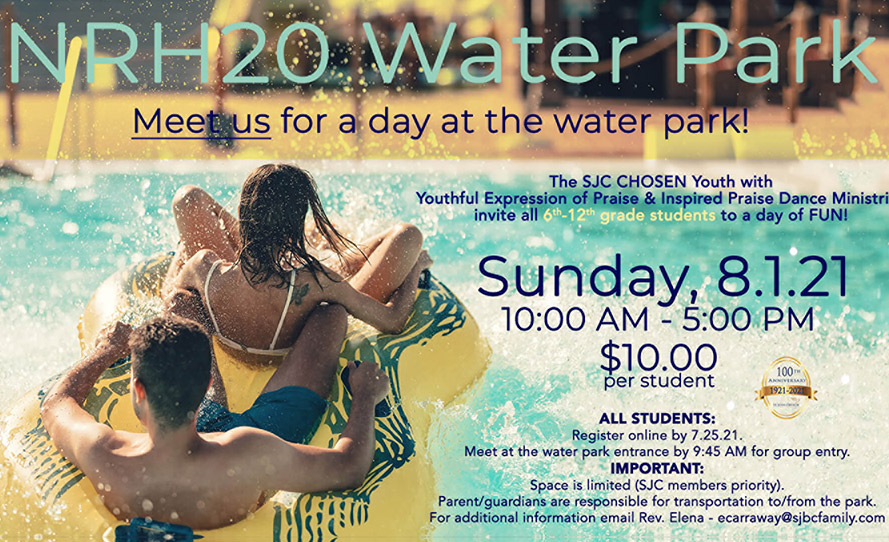 Calling all 6th -12th-grade students!
Meet us at NRH20 in North Richland Hills on Sunday, August 1 for a fun time. Register here for just $10.00 and we will take care of the rest, including the food and water.
Parent permission forms are required.
Group check-in time at the water park entrance is 9:45 AM. Space is limited!